At Jeanne d'Arc School our mission is to introduce our students to the pleasures of learning and to forge intellectual curiosity and open-mindedness. Our school is based on a beautiful campus near the centre of Civray and consists of two sections: a combined infant and primary school (ages 3-11), and a college (ages 11-15). We have 160 primary students and 200 secondary. Jeanne d'Arc School is doctrinally Roman Catholic but is a place where everyone is welcome.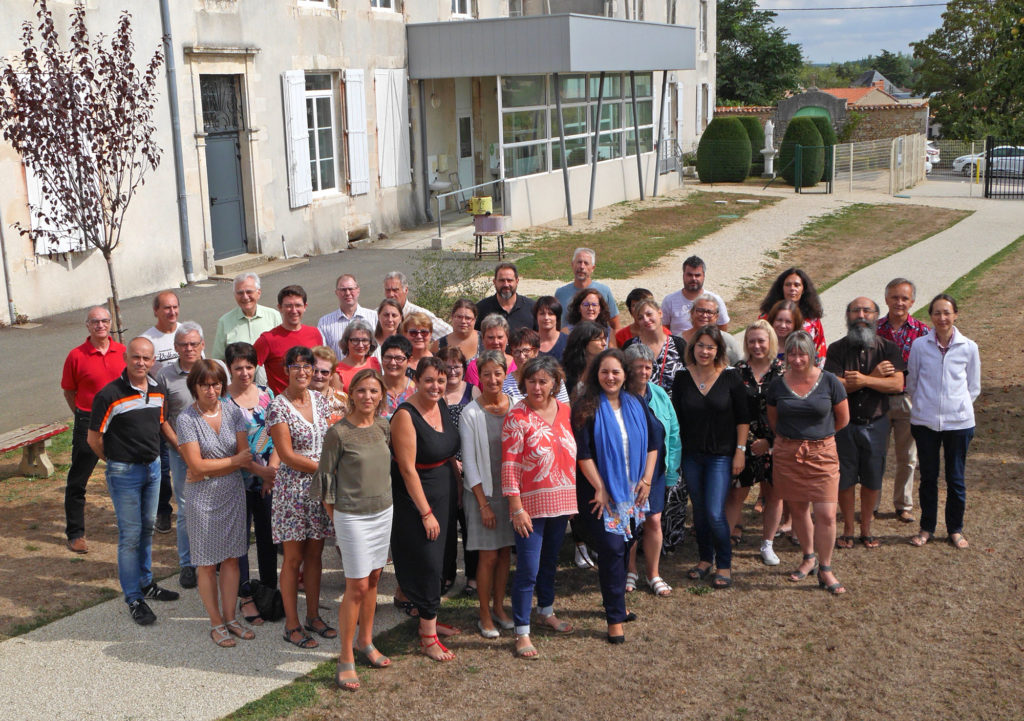 We pride ourselves on our dedication to supporting the specific needs of each student. In order to foster self-esteem, kindness, a strong work-ethic and autonomy, we offer personalised support to enable students to develop successfully at their own pace. Our educational team includes teachers, support staff, families, external speakers and religious instructors, and provides a supportive yet rigorous learning environment.
We organise regular events and activities for both sections of the school, to uphold our "Living Together" values: respect, tolerance, solidarity and sharing. We also hold events in which parents and grandparents are invited to participate, establishing a vibrant local community animated by the spirit of the Gospel. Collectively these events help to create a strong sense of family within the school.
Non French-speaking students are warmly welcomed at Jeanne d'Arc School and we provide extra lessons in FLE (French for speakers of other languages) to realise their learning potential. The goal of these lessons is not only to provide the comprehension, expression and confidence that students need to get the most out of their other lessons but also to facilitate their social integration.